Home Watch Services for Vero Beach, Florida
Whether you are a seasonal resident, or you travel throughout the year, leaving your home unattended can cause a lot of anxiety. It may also result in a minor issue becoming a major issue. Even if you have done your best to prepare your home for an extended absence, things still come up, from regular maintenance issues to emergency situations. That's where we can help. We provide Home Watch Services for Vero Beach, Indian Rivers Shores and Orchid Island.
Mains Co is a family owned and operated company located in Vero Beach, Florida.  We have been in business since 1989. We are here to look after your home while you are away.  We will keep a close eye on your home and keep you informed with what is happening. You can have peace of mind knowing that your home is in our care.
Our regular visits to your home may prevent or lessen property damage that can arise when a home is left unattended or when a home is not being closely monitored by a Home Watch Professional. At each visit, we will visually inspect your home, complete a detailed inspection report and if need be, swiftly coordinate licensed professionals to assist in the repair and maintenance of your home. We use a GPS based auditing software program to assist us in keeping our records organized and keeping you informed with any issues that may arise with your home (photos included, as needed). We will provide you with a full report at the end of each visit.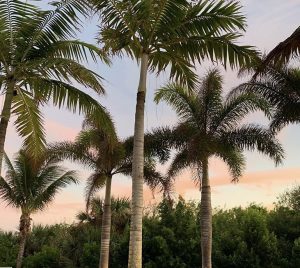 Some of the issues we will watch out for are weather damage, leaking pipes, maintenance concerns, broken windows, pests and more. Another benefit to having Mains Co monitor your home while your away is having someone available to check on your home before and after tropical storms and/or hurricanes.  We can assist in making sure your shutters are closed prior to storms and opened after the danger has passed.
In addition to Home Watch services for your home, we also offer additional services such as: mail forwarding, start stored vehicles, key service for outside contractors, check on work being done at residence (take and forward photos, etc.), serve as security alarm notification agent, arrange for cleaning of your home inside and outside, and more…
Mains Co is licensed, bonded and insured.
HOME WATCH is the visual inspection of a home or property looking for obvious issues.